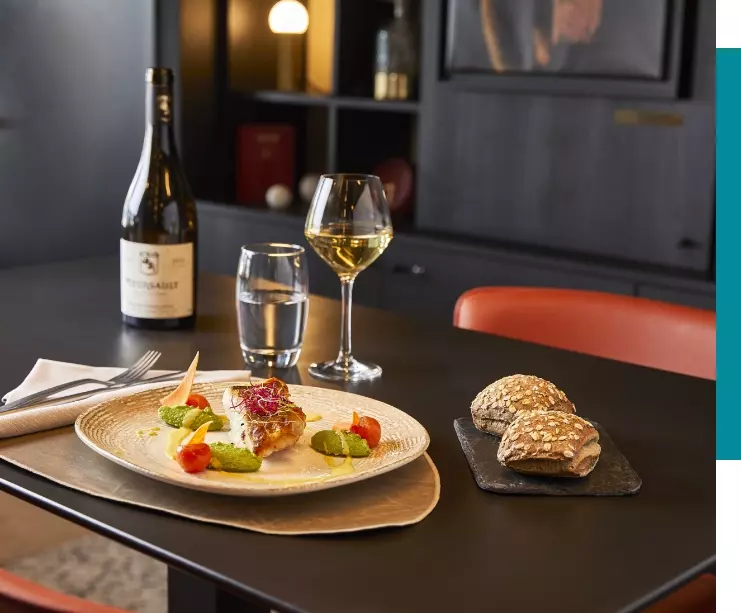 Allow us to surprise you with our top-of-the-range menu, put together with utmost care by our Chef and his team.
Choose the number of courses and have a truly memorable culinary experience.
M7 Signature
4 courses
45 €
5 courses
52 €
Served by reservation evenings and weekends only, for all guests, according to the chef's inspiration.
GOURMET MOMENT
Fancy some
refined dishes?
With his Signature menu, our chef Philippe Legrand offers you high quality dishes.
In 4 or 5 courses, to be enjoyed every evening and on weekends, treat yourself to our Signature menu. Enjoy a pleasant culinary experience, in a contemporary setting, nestled in the heart of downtown Beaune, all the ingredients are there to make you spend delicious moments.