M7 Restaurant
by Mercure Beaune
Just a stone's throw from the town centre and the Hospices de Beaune,
this restaurant is open every day for lunch, dinner or cocktails all served
in a warm and friendly atmosphere.
Brunch by
M7 Restaurant
Exceptional launch on Monday April 10.
Take advantage of our all-you-can-eat buffet: dishes cooked in show cooking,
smoothier bar, club sandwiches, pastries, desserts in verrines, etc.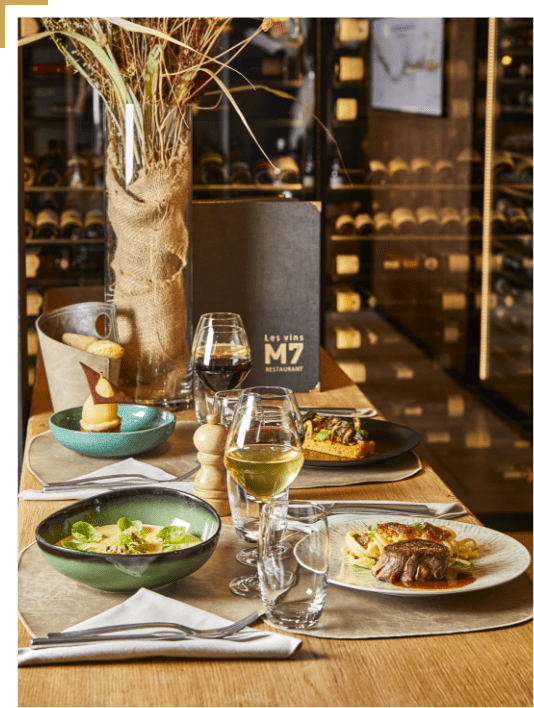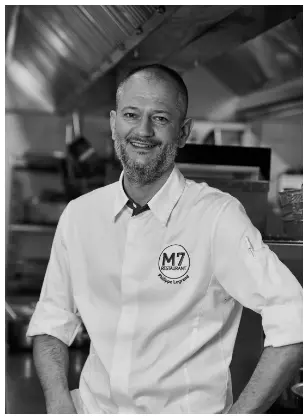 m7 restaurant
Sophisticated regional dishes
Enjoy the rich flavours of sophisticated regional dishes in a warm and modern setting.
Every season, our chef and his team offer a new menu with a distinct local flavour, promoting fresh and seasonal products to tempt and titillate your taste buds with a wide variety of delicious dishes.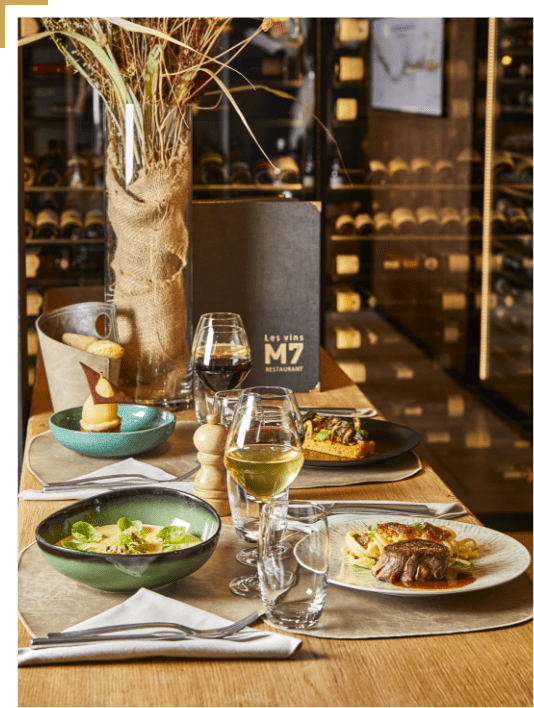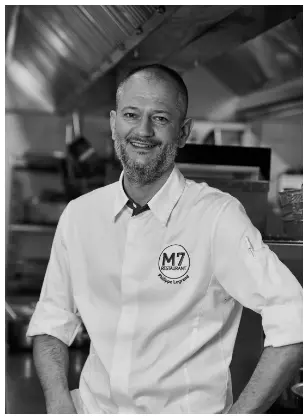 Reserve a table
Discover the works of art of Chef Legrand, based on local products and revisited French cuisine.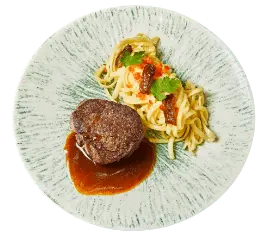 Served at lunchtime only except weekends and public holidays
Entrée + Main  21€
Main + Dessert  18€
Entrée + Main + Dessert  25€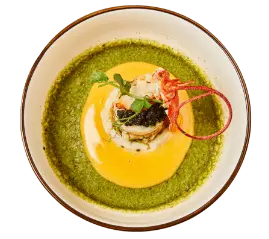 This menu has been designed with the greatest of care and to suit all tastes. There is something here to suit all your wishes.
BURGUNDY WINES
A combination of food and wine to introduce you to our beautiful region
As lovers of good wines located in the heart of the Burgundy wine route, we invite you to delight in our dishes accompanied by French wines.
Our wine waiter will help you to choose a wine that provides a perfect balance with Chef Philippe Legrand's cuisine.
in the heart of the M7 restaurant
Latest news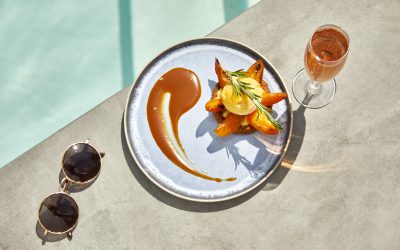 Vous avez prévu de passer un week-end en Bourgogne, pour découvrir la gastronomie de la région ? Nous vous donnons tous nos conseils !
read more