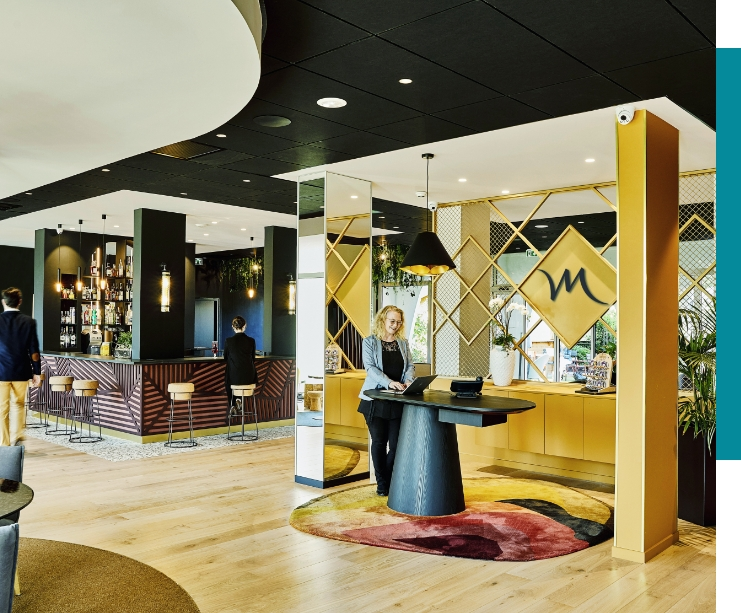 Nestled in the heart of Burgundy's wine capital, just a stone's throw from the Hospices de Beaune, the M7 Restaurant is open every day to welcome you.
We offer a wide variety of services to cater for all your needs and wishes.
Our wine waiter will help you discover the wines of the beautiful Burgundy region.
In a cellar designed to enhance the tasting experience, over 600 bottles await you in the spotlight.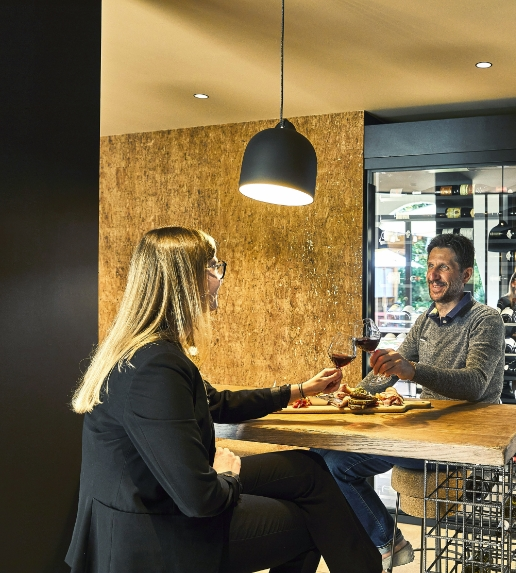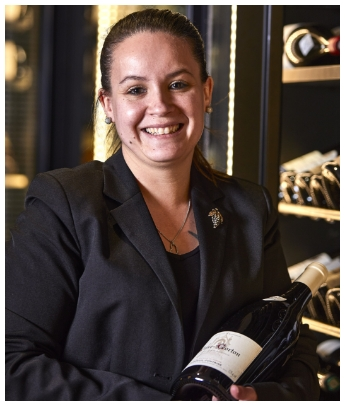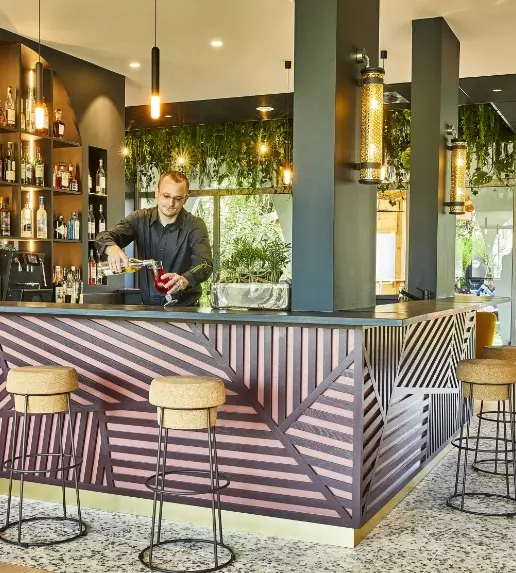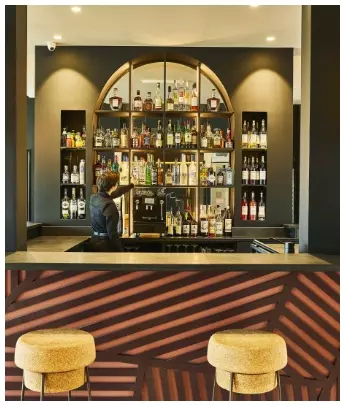 The M7 Restaurant is an ideal location in which to relax and share good times, and its bar and terrace offer a wide range of drinks, including cocktails unique to us.
This is an opportunity to enjoy a gourmet moment and to discover the delights of our Snacks Menu.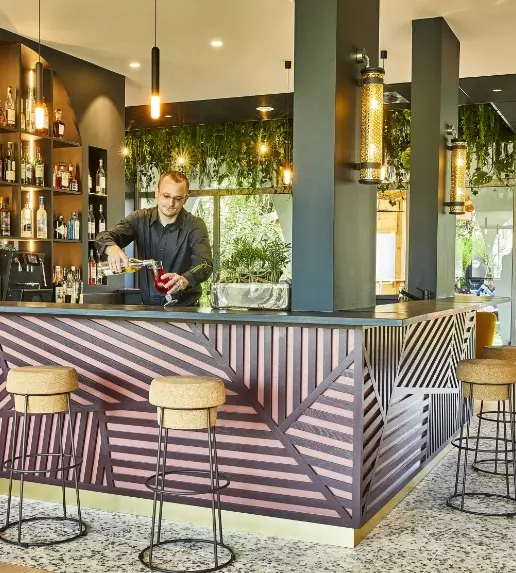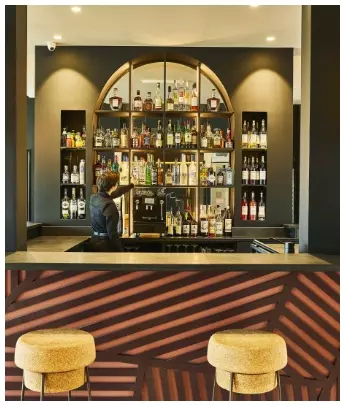 For your business meetings and seminars, you can count on the conference rooms at the Mercure Beaune Centre Hotel.
We will meet you in a work-conducive environment and will be at your disposal if you need us. Our rooms are all located on the ground floor, with natural light and a full range of equipment.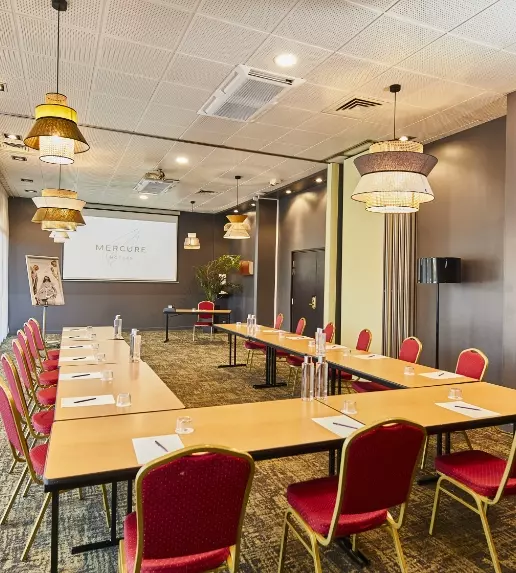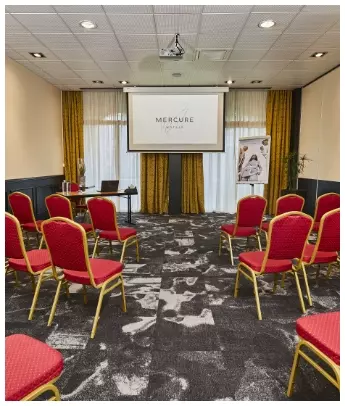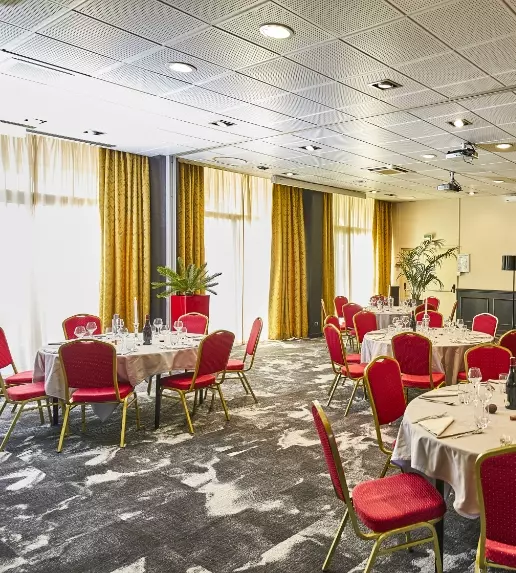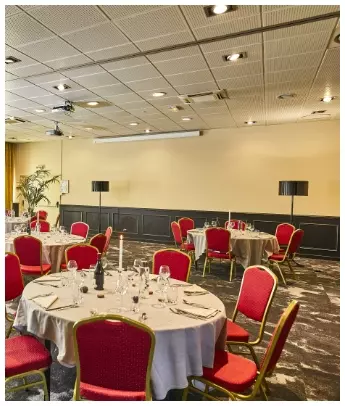 We can also welcome you to our rooms for your private events.
Our services are adapted to meet everyone's needs, with service if required.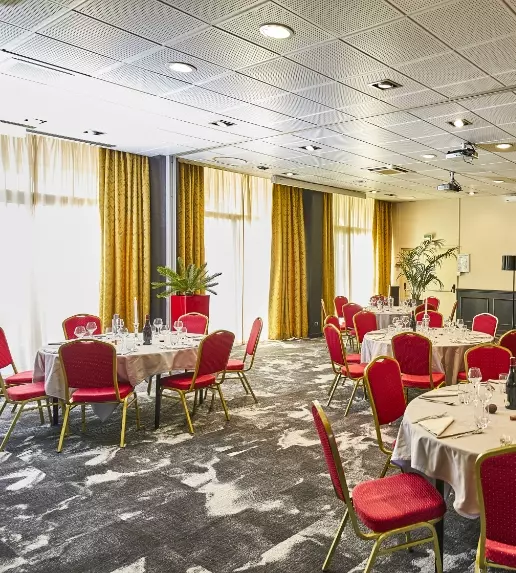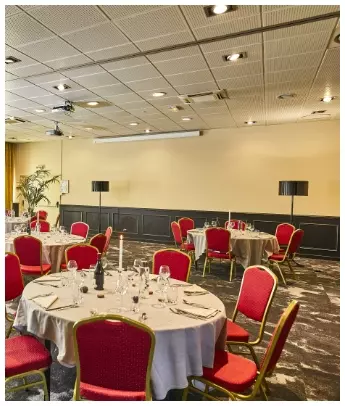 To make transport easier and your stay in our restaurant simpler, several electric vehicle charge points are available.
Charge the battery in your electric vehicle while enjoying your lunch, dinner or cocktails.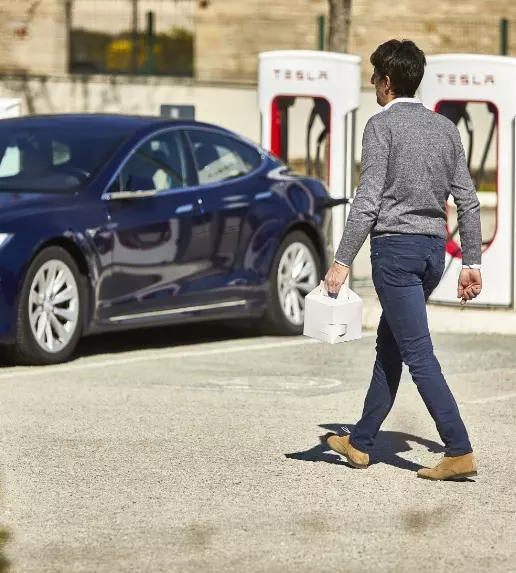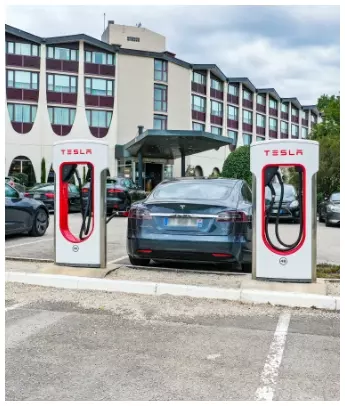 SUMMERTIME
You are invited to come and (re)discover our outside area.
First of all, there is our terrace, open all day from lunch time to dinner time. With our pergola and its modular roof which lets the sunshine in, make the most of this new living area with its warm, welcoming southern feel.
There is also our terrace area and pool where you can relax. Close your eyes, breathe in and make the most of a few timeless moments.
In winter, come and enjoy our warm, comfortable indoor surroundings. Whether alone or with people special to you, enjoy a wine-tasting session in our cellar or savour one of our signature cocktails in our bar area.
Take advantage of the outside break to enjoy our Snacks Menu.