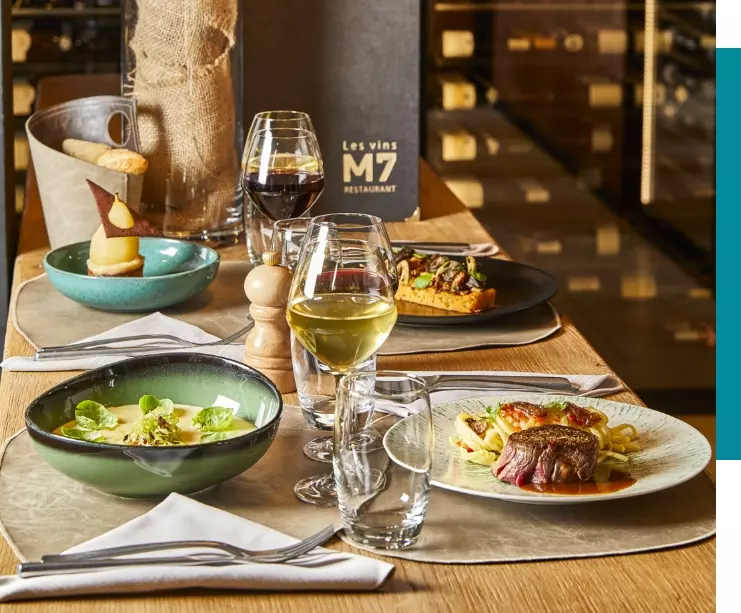 Come and discover the culinary universe of Chef Philippe Legrand, in the heart of the capital of Burgundy wines.
Taste regional, refined and seasonal dishes in a contemporary and warm setting.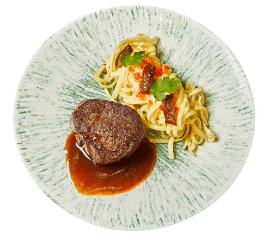 Served at lunchtime only except weekends and public holidays
Entrée + Main  21€
Main + Dessert  18€
Entrée + Main + Dessert  25€
We invite you to (re)discover our outdoor space.
First, our terrace all day long, from breakfast to dinner. With our pergola and its adjustable roof allowing the sun to shine through, enjoy this new living space where a southern air has settled in.
Also our terrace and pool area where you can relax. Close your eyes, breathe and enjoy these timeless moments just a few steps from the Hospices de Beaune. Open every day, we welcome you in a contemporary and warm setting.
Come and spend delicious moments at the table, taste local and seasonal products, sublimated by our team. Accompanied by your family or alone, take part in a wine tasting in our cellar or taste one of our signature cocktails in our bar area.