Retrospective of our year 2022
The whole team of the M7 Restaurant by Mercure Beaune wishes you a beautiful year 2023 sprinkled with joy, sprinkled with happiness and concocted with moments of sharing.
The end of 2022! A year rich in sharing, events, projects and meetings. We offer you a retrospective of the year 2022: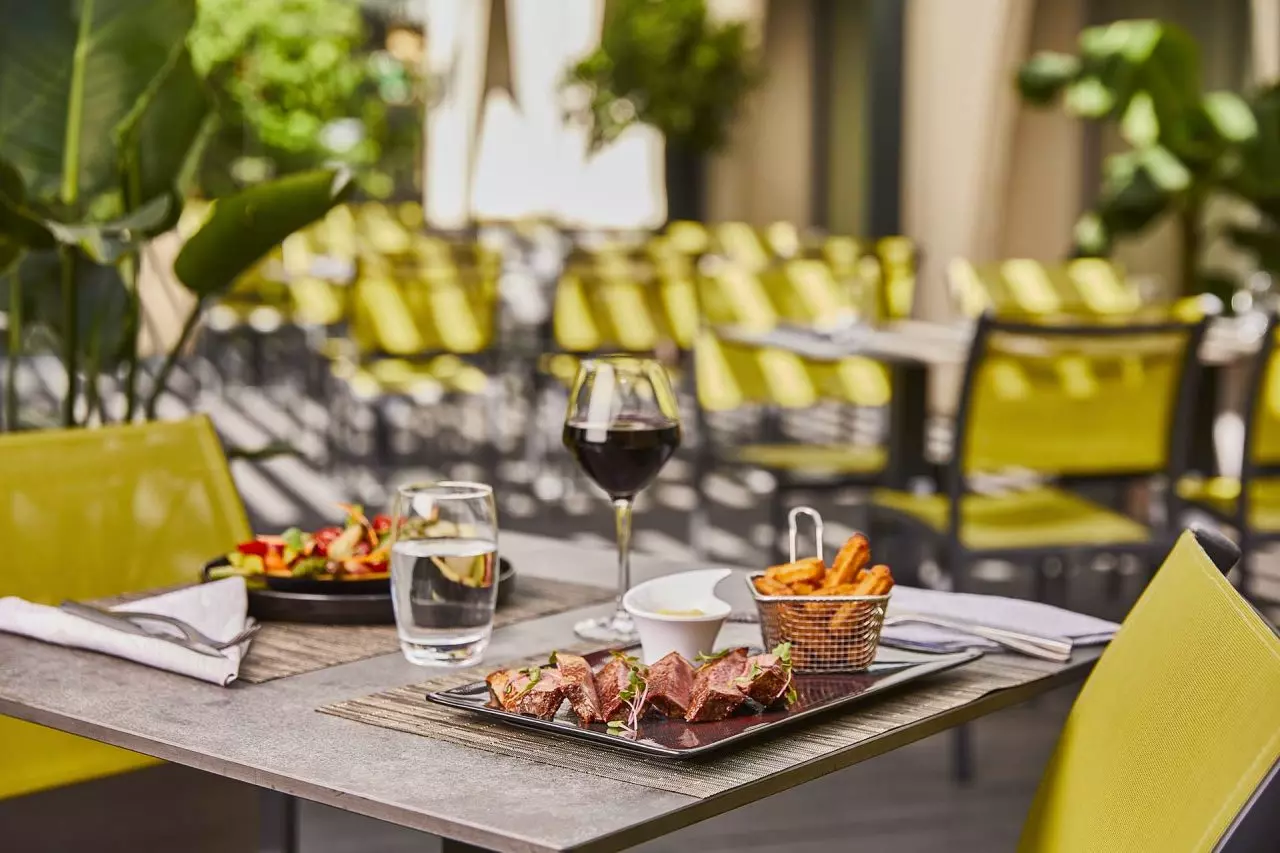 The inauguration of our pergola: This new privileged outdoor space accessible on sunny days and decorated with fruit trees, with a view of the pool. A small corner of paradise where you can eat at any time.
Mercure x TOP CHEF : An exceptional partnership that allowed us to highlight the talent of Mercure Hotels Chefs, including the last chance test to which our Chef Philippe LEGRAND willingly lent himself. He revisited the ingredients imposed by the show, such as apple, cabbage and beef.
SWING TIME : A year punctuated by our Jazz evenings where you could relax with friends or colleagues, in the company of renowned artists. Moments apart, of sharing and nice meetings.
Sale of the Wines : The Chefs of the M7 Restaurant and the greet hotel restooo had the pleasure to cook together to make discover their respective universes during the festivities of the sale of wines. A collaboration rich in flavors.
Christmas / New Year's Day : Our Chef has put the little dishes in the big by proposing two exceptional menus on the occasion of the end of the year celebrations. The M7 restaurant team has totally transformed the M7 for the occasion in a festive atmosphere.
So, a new year rhymes with new projects; the perfect time for us to satisfy you and to perfect your experience. Something like: stay connected!
The whole team of the M7 Restaurant by Mercure Beaune is looking forward to the future and remains at your side to make you spend pleasant moments.