Make the most of back-to-school with the M7 Restaurant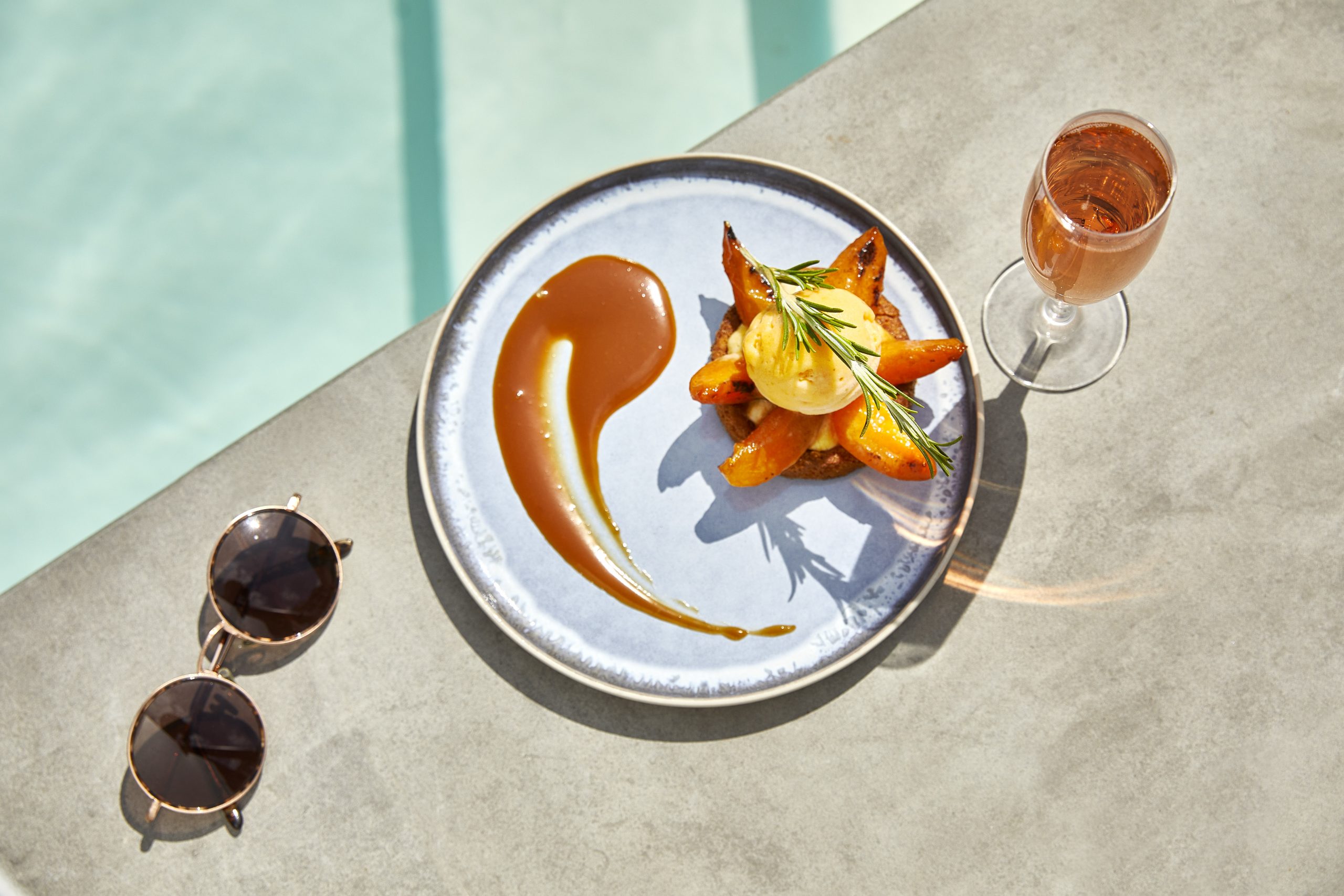 This autumn, the M7 restaurant, located in Beaune town center, welcomes you to extend the summer by enjoying its large terrace overlooking the swimming pool and private garden. Come and sample our gourmet menu, renewed with each season, combining local and traditional dishes.
The M7 Restaurant offers a wide range of menus
The M7 Restaurant offers a wide range of menus. We'll surprise you every time you visit. Finely-cooked dishes featuring local seasonal produce that sublimate the great classics of French cuisine. On this season's menu: A variety of starters, made with fresh produce; for example, let yourself be tempted by salmon prepared in gravlax. You can then enjoy our filet of beef, carefully selected by our Chef, accompanied by a pan-fried artichoke. We can't resist the gourmet, homemade desserts offered by our pastry chef. Our customers' favorite? The "Tarte sablée Breton d'abricots caramélisés au romarin".
Make your return to school a pleasure
Our pleasant outdoor area overlooking our swimming pool is the perfect way to extend your summer. What better way to enjoy the dishes of chef Philippe Legrand? It's also the ideal place to get together with friends, family or for a romantic evening while enjoying our "Signature" menu. A Bistronomic menu specially designed to please you with four or five courses and a wine and food pairing selected by our Echanson. 
And what better way to start the new school year than with an all-you-can-eat brunch?
Brunch by M7 Restaurant is the perfect weekend rendezvous. A culinary experience that will seduce even the most demanding gourmets. Imagine sipping a refreshing cocktail by the pool while savoring delicious show-cooking dishes prepared especially for you – perfect, no? The flexible roof of the pergola will allow you to enjoy your brunch outside whatever the weather, while enjoying a beautiful view of our swimming pool.
While there's still time to enjoy evenings out, we invite you to join us for a musical evening. Reserve your Thursday, September 28, and come and spend a pleasant evening, to the rhythm of the music of the group Fréquence BBC at the M7 Restaurant. Weather permitting, we'll welcome you outside.
Back to work means back to work. Need to organize a business event? Our entire team will be delighted to welcome you to your next seminar or meeting. We welcome you in a setting conducive to work, with an offer adapted to all your needs.
Whether you're looking for a memorable dinner, a gourmet brunch or simply a relaxing snack by the pool when you're in downtown Beaune, M7 Restaurant is the place to be.
Toute l'équipe du M7 Restaurant by Mercure Beaune à vos côtés pour vous faire passer d'agréables moments.